2018 International Goalkeeper Coaches Presenters
Each year our goal is to bring you top goalkeeper coaches from around the world.
MEET LAST YEAR'S PRESENTERS
The 2019 Presenters will start to be announced soon!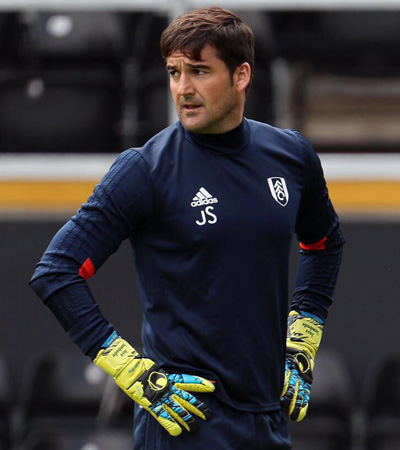 Jose Sambade
First Team Goalkeeper Coach
Fulham FC, UK
Prior to Fulham FC, Jose's goalkeeper coaching experience included Baniyas SC (EUA Lig), Besiktas JK (Turkey Super Lig) and Real Club Deportivo de la Coruna (Spanish La Liga) just to name a few. Also, Jose is the current Director/Teacher at the Master course for Goalkeeper Coaches, Physical Education for Football and Football Club Management by the Real Federacion Española de Futbol.
Thomas Schlieck
Head of Goalkeeping/Goalkeeper Coach

Borussia Dortmund
Prior to Borussia Dortmund, Thomas was local head of Goalkeeping Development at RB Leipzig, Head of Goalkeeping Development and Goalkeeping Coach at FC Schalke 04 and Goalkeeping coach DSC Arminia Bielefeld and Bundesliga and academy.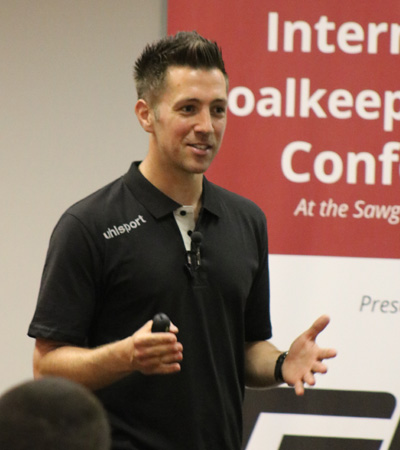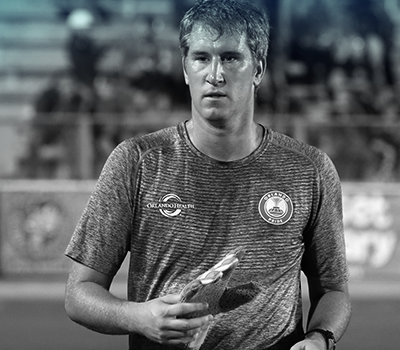 Lloyd Yaxley
First Team Goalkeeper Coach - Orlando Pride
Lloyd has been the first team goalkeeper coach at Orlando Pride since 2017. Prior to moving to Orlando, Lloyd was the Washington Spirit Goalkeeper Coach from 2013-2016. He has also coached at varying age group across US Soccer including the Senior Women's National Team. Lloyd has worked with numerous goalkeepers including Ashlyn Harris, Steph Labbe and Alyssa Naher to name a few.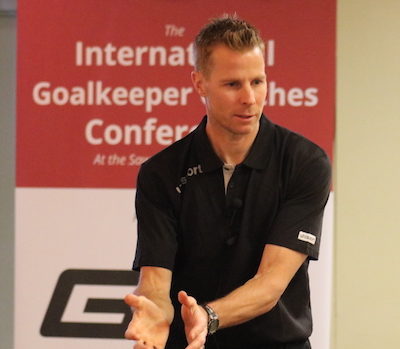 John Cone, PhD.
Founder/CEO Fit For 90 and
USSF: Sports Science Consultant & Coach Educator
John holds his USSF A license, is a certified strength and conditioning coach (CSCS) and the only American holder of the esteemed FA Fitness Trainers' Award (2004). Previously, John was a MLS goalkeeper coach at Sporting FC and a former goalkeeper coach at UNC Chapel Hill, just to name a few.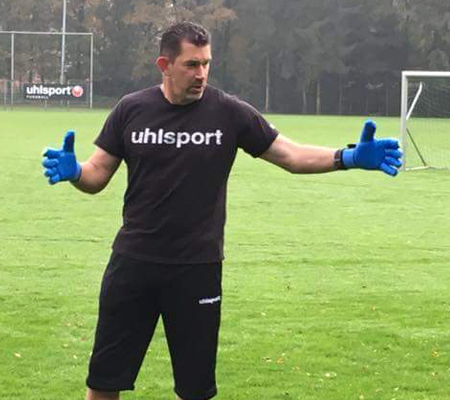 Phil Wheddon
Director and Founder of International Goalkeeper Coaches Conference
From the World Cup to the Olympics, Phil Wheddon has enjoyed success at soccer's most prestigious events. He helped guide the United States to consecutive gold medals, including the 2008 crown in Beijing. Phil has trained some of the best goalkeepers in the world, including Hope Solo, Brianna Scurry, Tim Howard and Kasey Keller to name a few. Phil is also the director of GK One.