After the amazing and very humbling response to the Inaugural IGCC in 2016, I was compelled to put together another quality educational opportunity for Goalkeeper Coaches and enthusiasts.  At the close of the  IGCC last year I was moved by the unbelievable response to the event and it was evident that we needed more opportunities to learn from each other.  With limited Goalkeeping Education available for us all, I wanted to expand the pool of presenters for this year and add new things to enhance the experience for all those in attendance.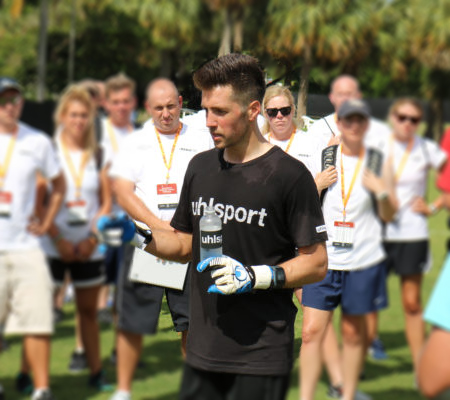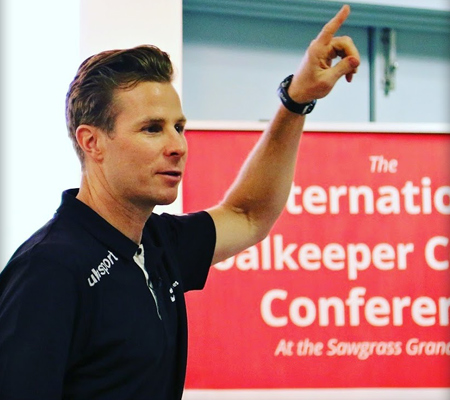 The presenters for this year include three coaches that attendees requested to return: John Cone, Andrew Sparkes and Eric Steele.  It's fantastic to have these amazing educators and coaches return to share their expertise, experience and knowledge with us all.  In addition to the returning presenters we have Lee Kendall, the goalkeeper coach for the England Women's National Team, Michael Rechner who is one of the top coaches and presenters in Germany and currently at TSF 1899 Hoffenheim.  Finally we have Hugo Oliveira.  Hugo was the former goalkeeper coach for Benfica in Portugal and was also with the Portuguese National Team program and is currently coaching in the English Premier League with Hull City.  Hugo has a wealth of experience and a great coaching personality.  The goal in selecting presenters was to invite people from different nationalities and people that work in different arenas.  This year we have an F.A. educator, a Head of Academy Goalkeeping, a top rated Sports Scientist, a Women's National Team goalkeeper coach, a Bundesliga goalkeeper coach and a Portuguese coach now working in the Premier League.  There is something for everyone.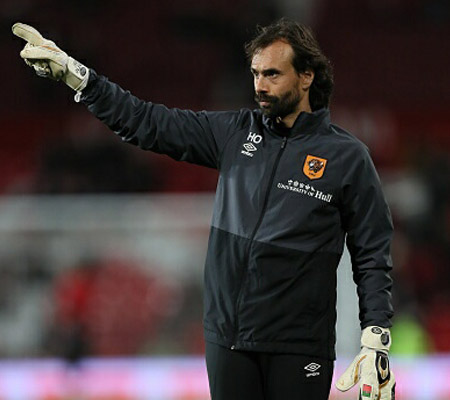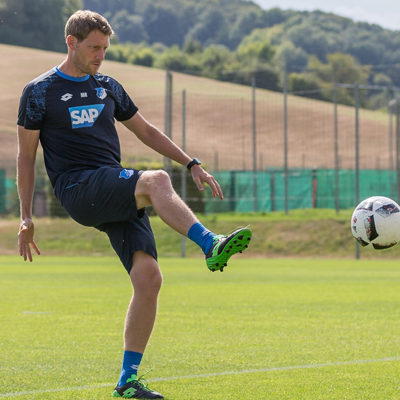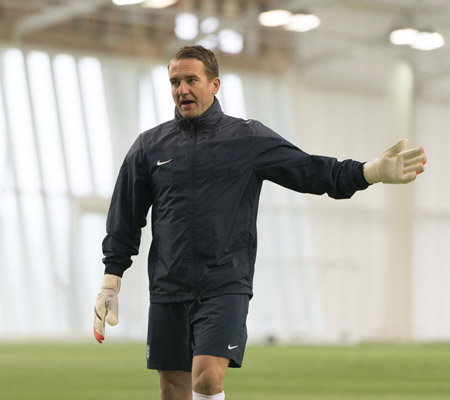 After reading the feedback from last year it was important to make sure that we had presenters that reached all audiences.  As many as 15 new presenters were approached, some could not make it and some would like to present in the future.  The pool of presenters for future editions of the IGCC include some of the top female coaches from around the world and some of the top coaches from Spain, Mexico and the Asian continent.
A Top-Notch, Open Minded Learning Environment
One of the biggest takeaways from the IGCC16 was the openness of the presenters and the coaches in attendance.  It was an amazing learning environment as everyone came with an OPEN MIND.  There was no right or wrong, this way not that way, there was only sharing of information and ideas.  As with every coach, you take what applies to you or things that you like and you discard what doesn't apply or you don't like.  You could take something from every presenter and every coach in attendance.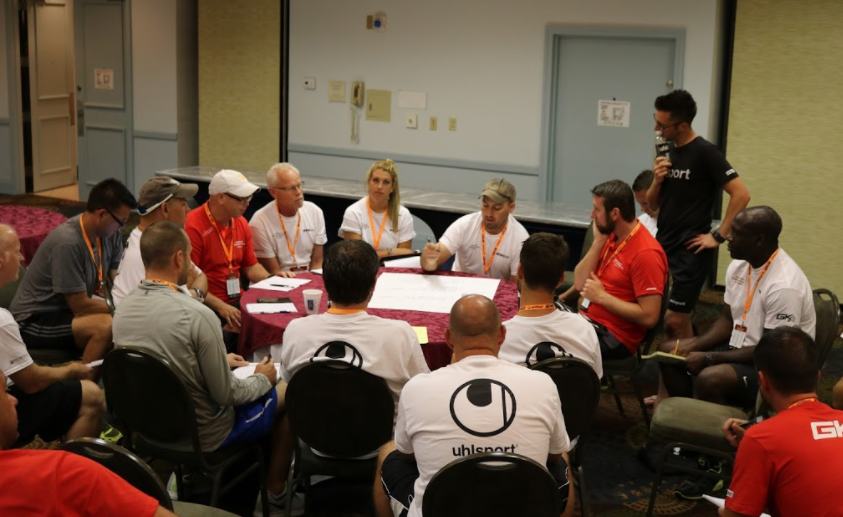 Talking shop (goalkeeping) while at lunch, walking to the field, in the lobby, etc. for the three days was a chance to learn from everyone's experience and question things that we didn't all understand or hadn't seen. For me, it was a coaches dream and I was surrounded by people who shared a similar passion and had some unique experience that I could learn from.
What's New for 2017?
Looking ahead to this year we have added all meals at the hotel so people don't have to rush out to find lunch or dinner, we are adding a shuttle from Fort Lauderdale Airport to help people to and from the event and we are adding additional clothing so people have a different shirt for each day provided for them.  We will have larger presentation rooms and seating at the pitch side for those wishing to sit.  Above all we are looking to enhance the environment to make this an unforgettable experience for everyone in attendance.
I am always thankful and appreciative of all those that work with me on this project as I truly believe that the IGCC provides goalkeeper coaches with a unique experience and opportunity to learn.  So special thanks to
Kwik Goal
,
Uhlsport USA
,
Soccer Specific
and
710 Studios
for their continued support.
I hope to see you in June.
Best wishes,
Phil